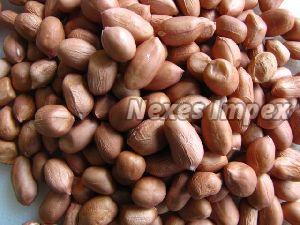 Peanuts or groundnuts are one of the favorite snacks in the whole world. The natural peanut kernels were first time identified in South America. Even various archaeological pieces of evidence have also shown that people in Brazil and Peru may have been using this nut for the last 3500 years! But whatever be its origin is, peanuts got distributed in Asia and America with the hands of Europeans when they discovered this nut on the lands of Brazil. But in the earlier times, people were not aware of its tremendous health benefits and nutrition facts which make them a crucial ingredient of a healthy diet.
Health benefits of peanut kernels:
1. An outstanding source of Biotin: Biotin, once known as vitamin H, is today considered as a part of the vitamin B complex. It is an extremely beneficial nutrient for human health. Various enzyme reactions in the human body include biotin which helps in regulating the gene expressions. A number of study results have proved that biotin can be helpful for the treatment of diabetes, a few brain conditions, and multiple sclerosis. In fact, an adequate amount of biotin is necessary for pregnant women for avoiding congenital birth defects.
2. Enriched with heart-healthy monounsaturated fats: As per the natural peanut kernel exporters in Gujarat, peanuts are often considered unhealthy due to their high-fat content. However, most of you are not aware of the fact that most of these fat contents are good for heart health. For example, groundnut kernels contain 20% saturated fat and 80% unsaturated fat. The same profile value holds for olive oil. And, among those unsaturated fat content, mostly are monounsaturated fats which are quite helpful in reducing cardiovascular risk factors and it improves blood flow in the vessels.
3. Rich in antioxidants which are similar to red wine: Antioxidants act in deactivating free radicals in the blood which can damage blood cells. In fact, an excessive amount of free radicals if seen the bloodstreams, they can form cancerous cells. So, it is clear that getting enough antioxidants in your body you will be less prone to having cancer. You know that red wine is counted for its exclusive antioxidant activity, especially for powerful resveratrol. Apart from red wine, groundnut kernels are another potent source of this nutrient.
4. Offers protection against gallstones: Gallstones are formed in the gallbladder in the form of a few small particles. Women, people who are in their 40's, overweight people, people who eat too much calorie-foods and refined carbs, are prone to having gallstones. According to a long-term study performed by scientists and nurses, consumption of a higher amount of natural peanut kernels every day can reduce the risk of having gallstones by 25%.
5. Contains copper: The trace mineral copper is an important micronutrient. According to dieticians, copper is crucial for various physiological processes. Basically, copper acts by forming an important part of the body enzymes that control the processes of neural activity and energy production. Copper is also a vital need for the nervous system.
For having the organic range, you can contact any reputed natural peanut kernel exporter in Gujarat who offers lucrative discounts on bulk orders.